Beemsterboer Mill Services
Beemsterboer performs many industrial services, which include Crushing and Screening, Mill Services, Conveying and Transloading, Local Trucking and Equipment Rental. We also pride ourselves on our diverse abilities to serve our customers demands no matter the size.
Whether you need to size stone, sand, coal, coke, ore pellets, or various materials we can custom blend products to meet your specification.
Mobile Crushing
In addition to our regular crushing services, we also offer mobile crushing, allowing you to forgo transportation costs.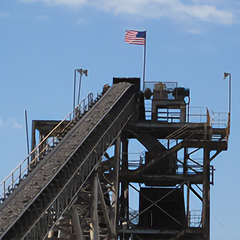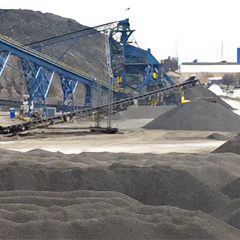 As an experienced contractor at U.S. Steel and Cleveland Cliffs mills, our equipment operators know how to get the job done safely under the harshest conditions. Hot pit digging, stockpiling and loading feed materials, slab and pot hauling, and scrap handling are just some of our capabilities.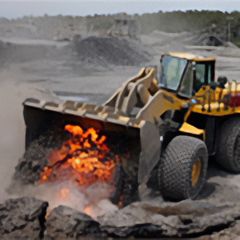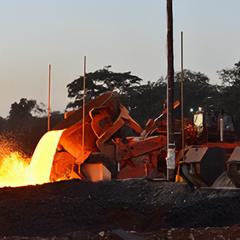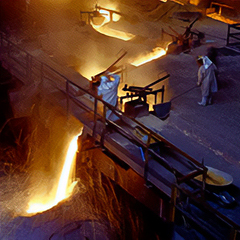 If it's on a boat and needs to be in a truck, in a railcar and needs to be on a boat, or if it's in a truck and needs to be in a railcar, then ask about our transloading services. Dock space and stockpile areas are available.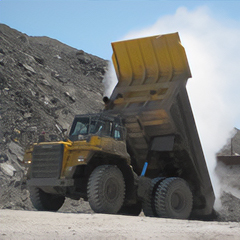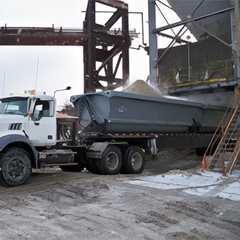 We can provide everything from local dump truck deliveries, to off-road 60 ton trucking, and lowboy moving services.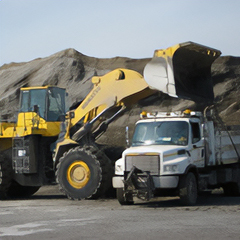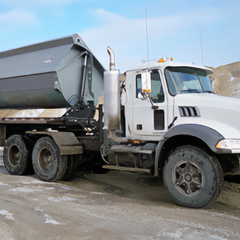 Our fleet of rental equipment includes loaders, dozers, graders, scrapers, articulated dumps, and cranes. Please contact us for availability.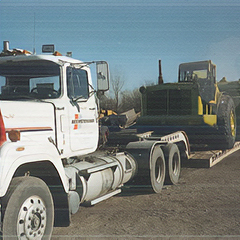 Construction Companies & Contractors
The Beemsterboer family has been processing ACBF Aggregates for over 70 years. With multiple locations in the Northwest Indiana and the Chicago region, we can provide custom crushing and screening services and quality recycled aggregate for any job. As a lightweight alternative to quarried stone, ACBF Aggregate affords more cubic yardage per ton, saves our customers trucking costs, and requires no environmentally detrimental local mining.
Steel Mills
Customers can pick up our product or ask about our delivery capabilities. Other services available include barge and ship loading/unloading, equipment rental, excavation and earth work, local trucking, mill services, coal-handling, landscaping, and material mining and disposal. Contact us today for a quick quote.
We Have Decades of Experience