Beemsterboer: A Family Business
Our goal is to consistently exceed our customers' expectations by providing them with quality, cost-effective products. In turn, this will increase our customers' profitability and productivity on a daily basis.
A family-owned business since 1933. It began as a small contracting company operating out of a garage in Roseland. When Sam Beemsterboer recognized the demand for aggregate material after World War II, Sam and his brother, George, began one of the first ACBF aggregate crushing and handling businesses in the United States.
Beemsterboer was separated from the excavation company and officially incorporated in 1953. The two companies now are called Beemsterboer and George J. Beemsterboer, Inc.
After Simon's death in 1959, George and Sam's two sons, Ted and Simon, continued to consistently serve the steel mills in the Chicago and Indiana regions. The third generation of Alan, Steve, Simon, Pete, and Theo have extensively expanded the Beemsterboer footprint into material handling, terminal operations, and custom boutique products in the aggregate and glass industries. The fourth generation of Beemsterboers, Mike, George III, and Simon John continue the expansion and growth of the companies.
We currently operate 3 terminals, multiple aggregate yards, several coal handling facilities, and are involved in salt transloading, landscaping, mill services, trucking, equipment rental and landfill operations.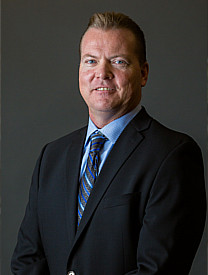 Michael L. Beemsterboer
President, Beemsterboer Companies
Michael Beemsterboer began working for Beemsterboer Companies in 1980. His job duties included sweeping floors, breaking down truck tires, and steam cleaning equipment. In 1986, he began working full time as a plant labor for the crushing & screening operations. In 1988, he was promoted to the position of operator and was moved to mill-service and slag plant operations where he learned the various jobs while on the job. In 1992, he was promoted to Assistant Superintendent, assisting his father in overseeing all mill-service work and slag processing operations. After his father's retirement in 2005, he was promoted to General Manager of Mill Services where he was in charge of overseeing all mill service operations. In 2008, he was promoted to V.P. of operations where again, his duties were to oversee all mill service operations. In 2015, he was promoted to President of Beemsterboer Companies.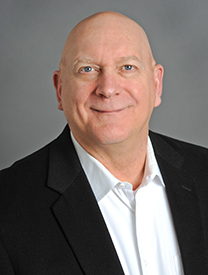 Pete Beemsterboer
Director of Trucking, Beemsterboer Companies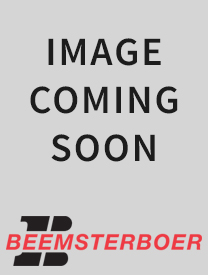 Scott Flynn
Scott Flynn is the first non-family member to lead Beemsterboer companies in its 100 year history. Scott holds several qualifications from the University of Notre Dame's Mendoza College of Business, including Executive Leadership Strategies and Leading teams and organizations. Scott spent almost two decades in the financial industries. Scott's duties include leading the development of the company, creating and implementing the company's vision, strategic roles of the company, assessing risk, and maintaining awareness of the competitive landscape.
Construction Companies & Contractors
The Beemsterboer family has been processing ACBF Aggregates for over 70 years. With multiple locations in the Northwest Indiana and the Chicago region, we can provide custom crushing and screening services and quality recycled aggregate for any job. As a lightweight alternative to quarried stone, ACBF Aggregate affords more cubic yardage per ton, saves our customers trucking costs, and requires no environmentally detrimental local mining.
Steel Mills
Customers can pick up our product or ask about our delivery capabilities. Other services available include barge and ship loading/unloading, equipment rental, excavation and earth work, local trucking, mill services, coal-handling, landscaping, and material mining and disposal. Contact us today for a quick quote.
We Have Decades of Experience